SPROUT PENCIL
A FLOWER WAS BORN FROM THE PENCIL
Marina Militare Sportswear gives you the only eco-sustainable pencil in the world
that you can plant after use
GREEN IDEA, THINK BLUE
Marina Militare Sportswear has decided to make its Green contribution by promoting the project Think Blue.

The circular economy is inextricably linked to our Sprout Pencil, the first pencil to be planted after its use. With this gesture, we will give birth to a new flower "Forget me not", which will help to absorb CO2 from the atmosphere, making our planet greener and more habitable.
Plant the first seed for an even greener future with Marina Militare Sportswear!
SPROUT PENCILS ARE 100% ECO-SUSTAINABLE, NON-TOXIC AND NON-GMO
Store it at room temperature for up to 12 months before planting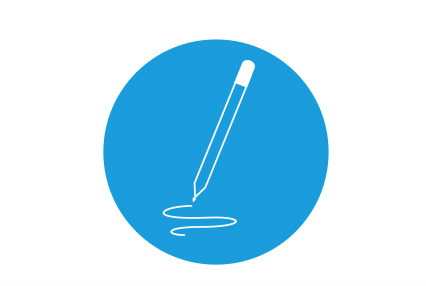 1. Write with your pencil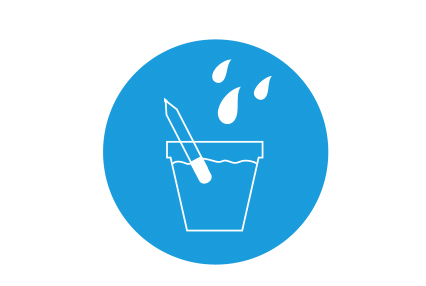 2. Plant, add sun and water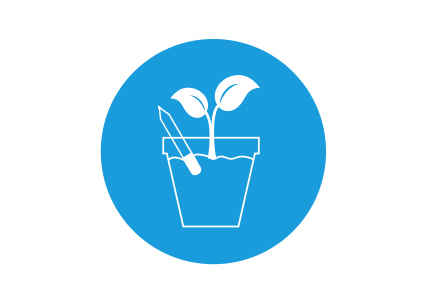 CONCEPT
Coltiva rispetto per mare per terra (Cultivate respect from the sea to the earth) is the concept of this important and original initiative. A "Blue thinking" increasingly attentive to issues concerning environmental sustainability.

The graphics, conceived through soft lines that intertwine in gentle movements, recall the waves of the sea. At the center, as a symbol of life and hope, stands the plant Forget me not, grown through daily gestures of care and respect.
I believe that having the Earth and not ruining it is the most beautiful Art form you could wish for

FORGET ME NOT
Myosotis, commonly known by the name "Forget me not", is a plant belonging to the Boraginaceae family present on most of the Italian territory.

Slender and delicate, it prefers cool and shady places. The flowers, gathered in corollas of five petals each, are indigo blue, sometimes white.

Always considered a symbol of fidelity and memory, this plant was chosen to remind each of us of our commitment to the protection of our planet.

Grow in the late Summer / early Autumn.