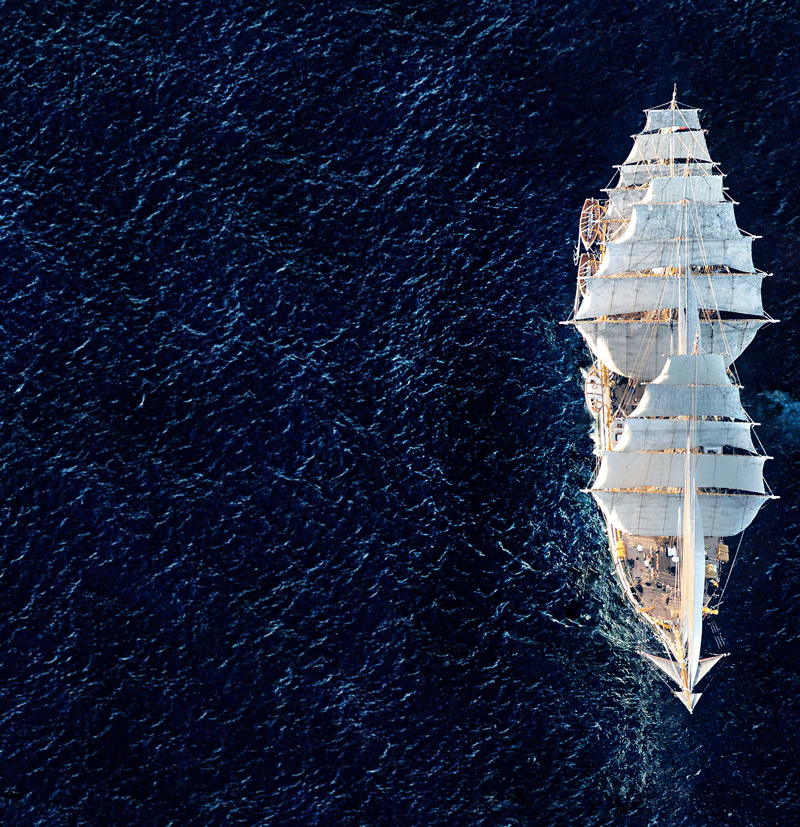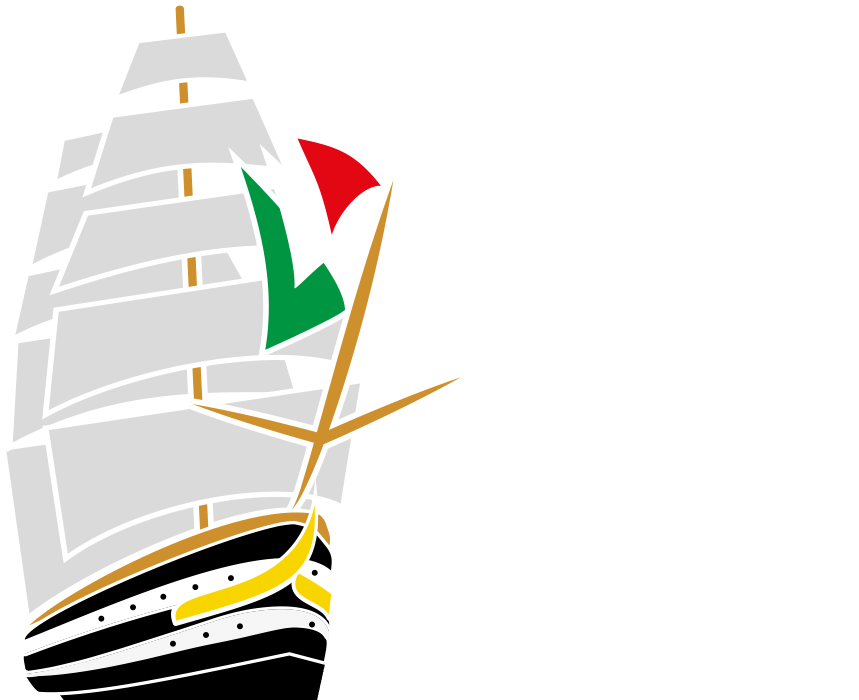 AROUND THE WORLD
BY AMERIGO VESPUCCI
AMBASSADOR OF MADE IN ITALY
20 years after the last world tour, the Amerigo Vespucci, historic and iconic Training Ship of the Navy, will leave on July 1st 2023 to make a tour of the world lasting a total of 20 months, combining the traditional training activity of the Student Officers with unrepeatable navigation experiences, relational opportunities, cooperation and promotion of the image of the country, of the excellence of Made in Italy and its symbolic products..
Starting from 2023, Nave Vespucci will bring the Tricolor to 5 continents crossing 3 oceans, in the wake of the maritime traditions that have always characterized Italy, promoting its historical tradition and national culture.
THE ICONIC MARINA MILITARE SPORTSWEAR T-SHIRT
CREATED FOR AMERIGO VESPUCCI'S TOUR
For such an important event, which focuses on the excellence of Made in Italy, Marina Militare Sporstwear has created an iconic collectible t-shirt
that will accompany the journey of the Vespucci Ship in all the stages of the Tour, witness of Italian style and quality.
THE ITINERARY OF THE JOURNEY AROUND THE WORLD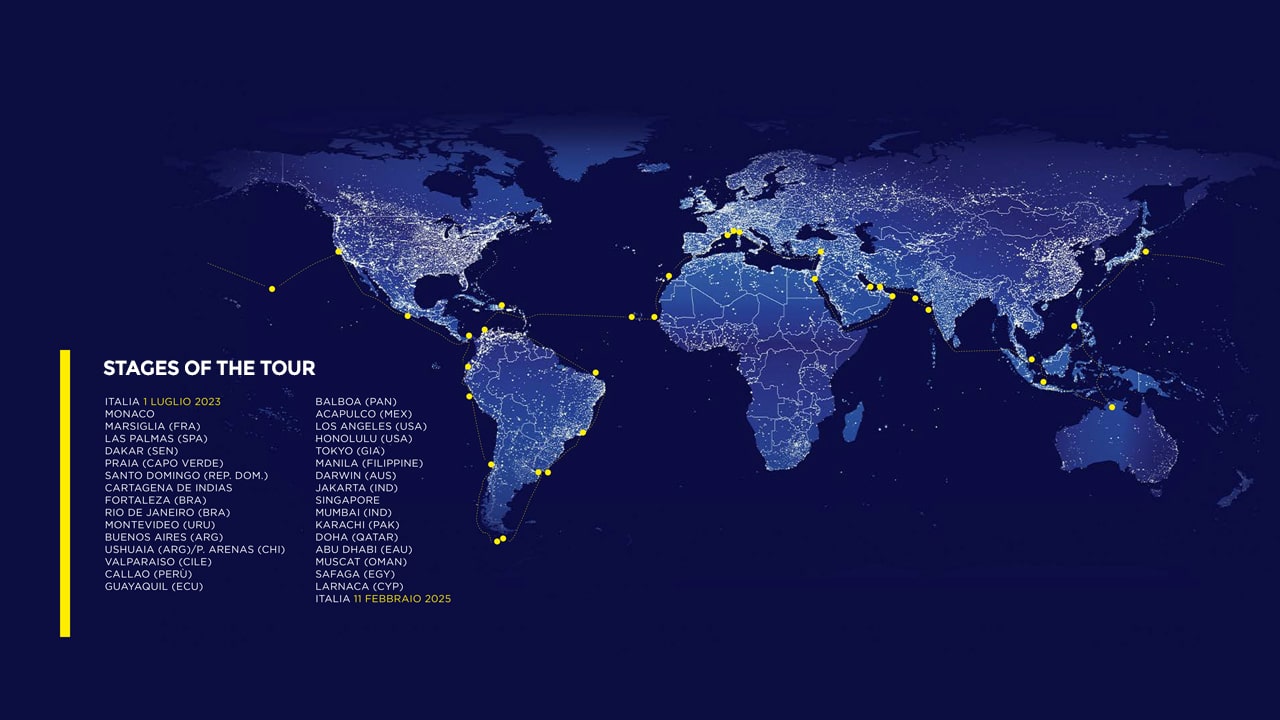 The Amerigo Vespucci World Tour, which will last two years, will for the second time circumnavigate the globe, crossing three Oceans and touching 5 continents. (The first was between May 2002 and September 2003). The presence of Nave Vespucci in over 30 ports in 27 countries will help to promote Italian values and production excellence in the 5 continents, relaunching the competitiveness of the Country System at a global level.
AMERIGO VESPUCCI IN SUPPORT OF THE MARINE ENVIRONMENT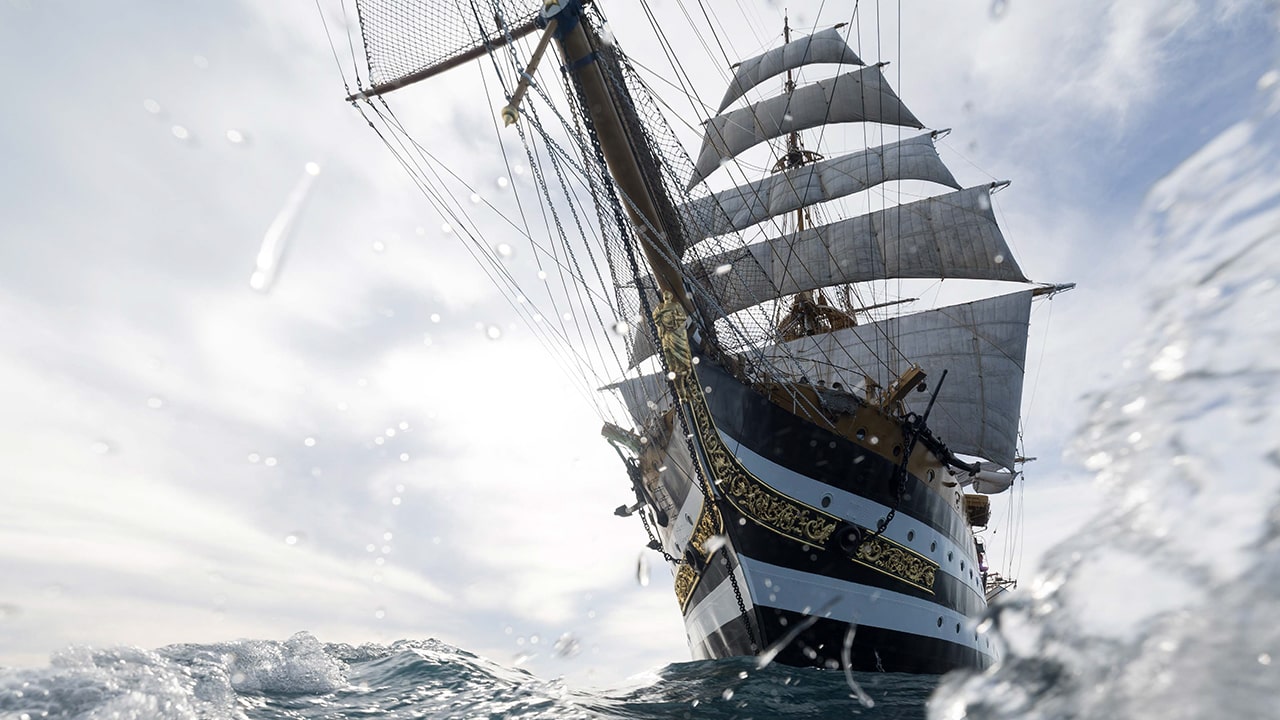 Nave Vespucci - equipped with systems oriented to environmental protection - collaborates with Institutes that work in support of the marine environment, such as UNESCO, the University of Genoa, the Istituto Superiore di Sanità. Important cooperations also exist with Foundations and NGOs, such as the One Ocean Foundation and MareVivo, confirming the particular attention of the Navy towards the environmental issues. In this sense, the World Tour represents a unique opportunity also for scientific research and for raising awareness about the protection of the marine environment.